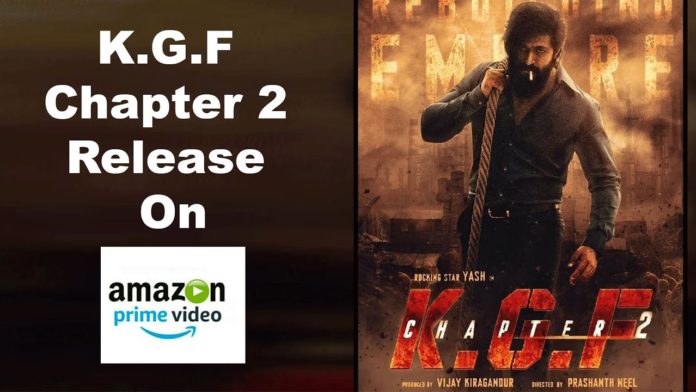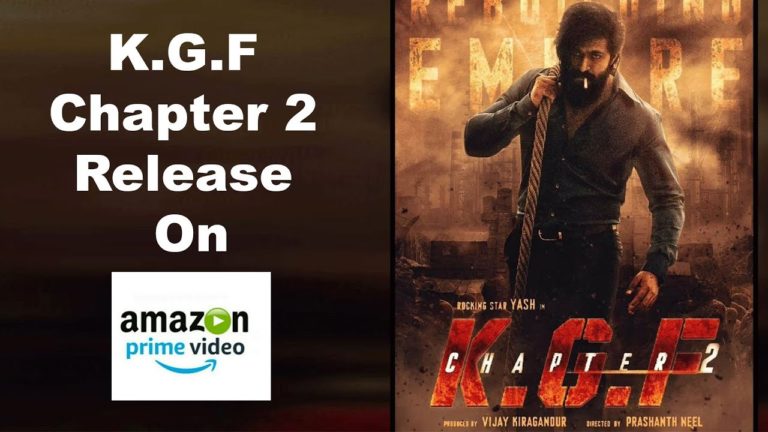 KGF's Rocky (Kolar Gold Fields) is back in the movie 'KGF 2' which recently released the trailer. Starring Kannada superstar Yash, the 'KGF 2' movie is scheduled to release July 16, 2021. Directed by Prashanth Neel, 'KGF 2' will feature an early OTT release date according to reports.
In 'KGF 2', also called 'KGF Chapter 2', Yash will play the lead role. The second chapter will feature Sanjay Dutt in the villain's main character. The release date for 'KGF 2' was announced earlier this year. Following this announcement, Yash's fans asked PM Modi to announce 'KGF 2' release day as a national holiday.
The trailer of 'KGF 2' was a huge hit on YouTube, breaking the previous all-time record for a movie from India. The buzz surrounding 'KGF 2' is phenomenal, prompting speculation about OTT releases for the potential blockbuster. However, it's unclear whether the movie will make the OTT jump soon after release.
KGF 2 OTT Release Rights Partner
According to reports, Amazon Prime Video has secured the OTT release rights for 'KGF Chapter 2'. Among the OTT platforms, Amazon Prime Video is aggressively competing for OTT release of blockbuster movies on its platform. 'KGF 2' will be the second major blockbuster release on Amazon Prime Video this year after the Tamil movie, 'Master' starring Vijay.
However, the strategy the production team followed for 'KGF 2' OTT release will decide the fee Amazon Prime Video pays for the movie. By current standards, OTT platforms pay an early release fee to the film production team if the film is released on the OTT platform within two weeks of the cinema release.
Master tasted success on Amazon Prime Video. But even after OTT's release date, the theater's occupancy rate is still high. Given this, 'KGF 2' could follow the same route for release. KGF 2 will be released in multiple languages ​​including Hindi, Tamil, Telugu, Kannada and English.
Hence, fans of Yash can watch 'KGF 2' on the theatrical screens. However, an early OTT release for 'KGF 2' cannot be ruled out either.