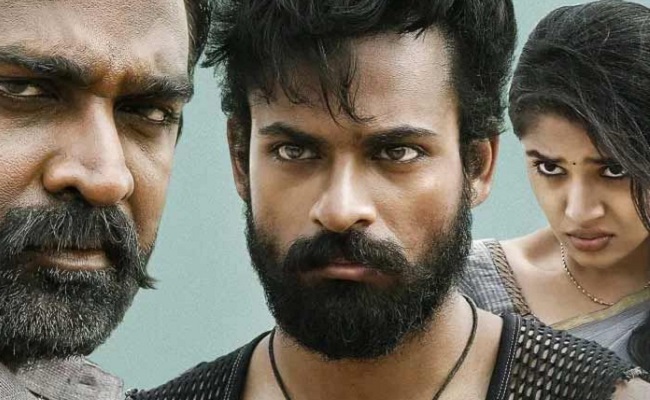 When there is all the rage in a movie, there will be the biggest discussion about the storyline. It happened with "Why Kattappa Killed Bahubali!" earlier. Now even Uppena is under the imagination of a few.
Some share on social media and give the impression that they already know the storyline.
There are three versions of Climax in circulation:
1. Vijay Sethupathi chops Vaishnav Tej's hands and the movie ends.
2. Heroine kills the hero as in RX 100.
3. Villain makes the hero powerless by cutting his male genitalia.
The third version is believed to be actual bays. Chiranjeevi has indicated in the pre-release feature of the film that the climax will be very shocking.
Vaishnav Tej also mentioned this. But he said, "There is a wrong climax circulating on social media. Some make fun of it. But when it is seen in the movie, the depth will be understood. There is a title justification to that scene."
In fact, the hero has also raised expectations with his words.
It goes without saying that the film will have huge openings. Rest is part of the content. The directorial debut of this Butchi Babu is also the debut of hero Vaishnav Tej.
Click here for the latest Direct-to-OTT releases (list of daily updates)