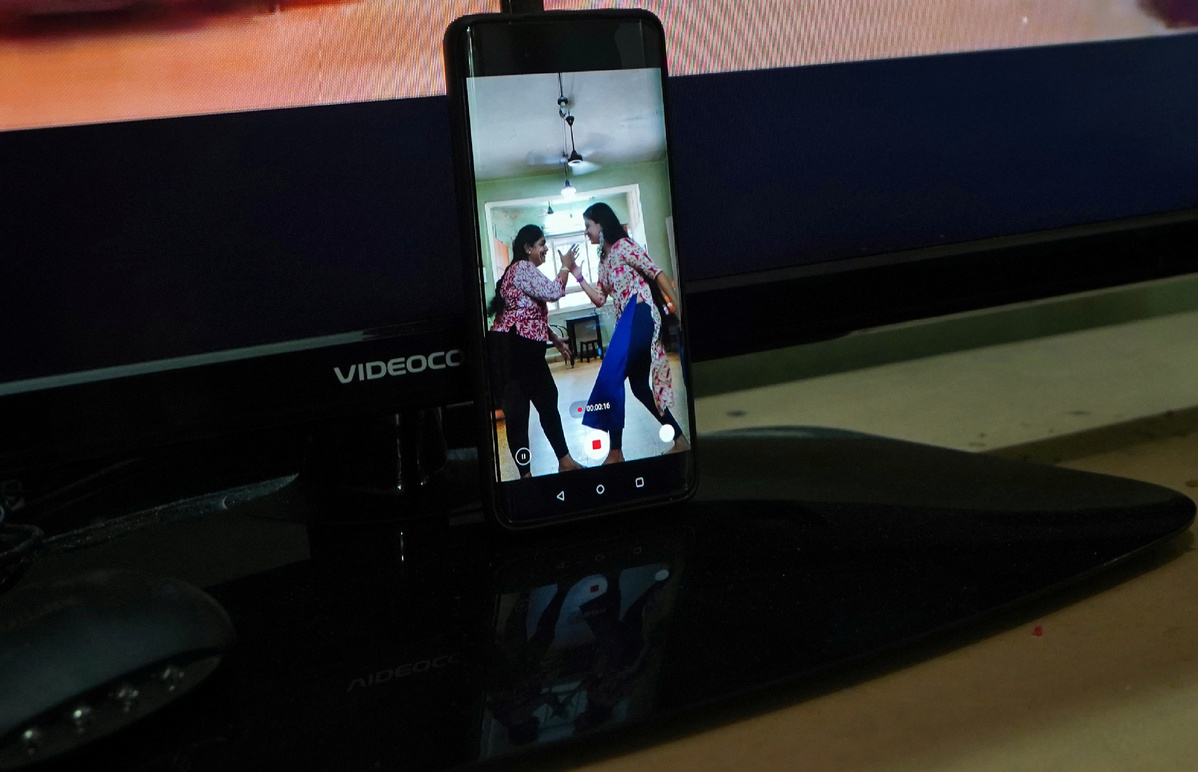 India's ban on more than 177 Chinese-owned apps leaves many people insecure, especially Chinese nationals engaged in business in India.
"India is a difficult country to do business in the current situation," said Chen Xiaoming, a Chinese citizen who did real estate business in Gurgaon, northern India, who left for China earlier this year.
After the Indian government's decision to ban 59 Chinese apps on June 28, it was time to wait for Chinese companies to operate in India.
The list of applications banned included TikTok, WeChat, Bigo Live, UC Browser, Xender, SHAREit, Helo, Likee, CamScanner, Vigo Video, Mi Video Call – Xiaomi and Clash of Kings.
And on September 3, India banned a further 118 Chinese apps, including the popular game app PUBG.
Despite the reassurance of their Indian neighbors, friends and colleagues, there is an atmosphere of uncertainty among Chinese nationals doing business in India.
"We expect the tension between the two countries to defuse sooner or later, but we are a little concerned until it actually happens," said another Chinese citizen who works in Gurgaon on condition of anonymity.
Another Chinese citizen who works in a pharmaceutical company in Haryana said there are serious doubts as to whether top Indian leaders really get advice from well-known professionals before the ban was enforced.
Some Chinese brands with manufacturing sites in India – such as smartphone market leader Xiaomi – are making it a point to include "Made in India" legends.
Another Chinese handset maker Oppo had canceled the live stream launch of its flagship 5G smartphone in the country in June amid protests.
A Chinese citizen studying at Delhi University said she and her family are feeling the stress, but many Indian friends and her neighbors have reassured her not to be scared.
Talking about whether the ban will affect the bilateral relationship between the two countries, Prof. Swaran Singh of Jawaharlal Nehru University and chairman of the Center for International Politics, Organization and Disarmament, said he does not think so, as it is largely a is a symbolic gesture.
There were massive domestic grounds that prompted the Indian government to take action against Chinese apps, he said. Gopal Krishna Agarwal, national spokesman for the Bharatiya Janata party (economic affairs), said tensions in border areas forced the Indian government to ban the apps, but the decision will not affect bilateral trade.
However, bilateral trade will shrink by $ 10 billion this year, Prof. Singh expects. However, data available from the Directorate-General for Commercial Intelligence and Statistics shows that the ban has not affected bilateral trade so far.
According to India's embassy in Beijing, bilateral trade was $ 90 billion, in 2019 India's trade deficit with China was $ 56.95 billion.
Tarun Pathak, an associate director at Counterpoint Technology Market Research, said that after the unfortunate June 15 border incident in which soldiers died in brawls, India's certain moves underscore its ambitions to become more national.
A well-known economist who worked in a government sector and agreed to speak on the condition of anonymity stated that a potential technical war between the two most populous countries in the world would harm Chinese business interests and threaten tens of thousands of Indian jobs against the backdrop of a coronavirus- related delay.
Prof. Sugata Marjit of the Indian Institute of Foreign Trade said of the ban that it is a signal that India is a big market and that foreign policy has something in return.
Still, the bilateral trade surplus in China's favor remains an ongoing concern as Indian exports to China are barely catching up. Prof Marjit noted that China is India's third largest trading partner with a huge trade surplus and "we also benefit a lot from Chinese goods", "But in monetary terms China has much more to lose on the face of it."
The writer is a journalist from New Delhi.