Taylor Kinney: Little-Known Facts About The Chicago Fire Actor/Lady Gaga's Ex
[wpinsertshortcodead id="srzqh60501ad3c71ae"]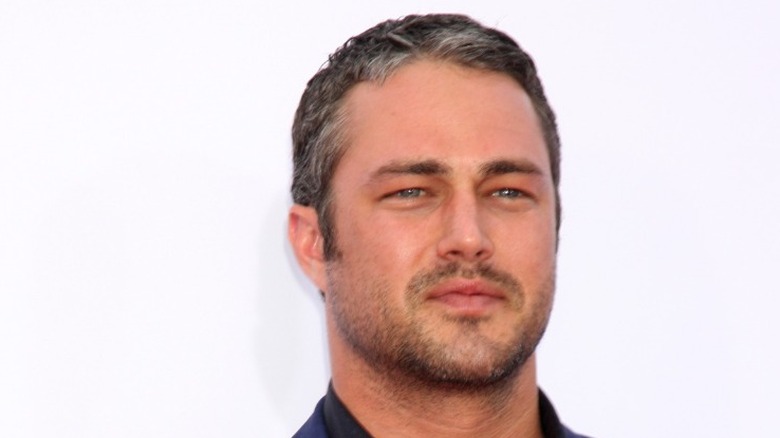 Model and actor Taylor Kinney has been a public figure for nearly a decade. Still, most would only know him because of his appearance in 10 seasons of NBC's "Chicago Fire" and that he is Lady Gaga's ex. But he's more than that, more than your average celebrity. He is from Amish Country and has a background in carpentry. Started acting when he was 20. He has many hobbies and is an adrenaline junkie. He has worked in several shows such as Vampire Diaries, Trauma, Chicago Fire and in films like Zero Dark Thirty. Here are some of the little known facts about this fascinating personality.
A nightspot is co-owned by him.
Taylor has always stayed close to his roots in his hometown of Lancaster, Pennsylvania. When he was dating Lady Gaga, they bought a house there in the mountains and were seen constantly around town. Now he owns shares in a nightspot in the city. The location is Zoetropolis Cinema Stillhouse. It is a combination of restaurant, theater and distillery.
Taylor was not an actor in high school.
Taylor never acted in high school. Instead, he was engaged in sports. He was a phenomenal volleyball player, some call a "local hero." In addition, he was engaged in religious studies. In college, he took acting as an elective and became interested in acting from there. This was years before he would make it in Hollywood.
He is not a fan of Deep Dish Chicago pizza!
Taylor has lived his life in Chicago. But it seems he disapproves of the signature foods the windswept city has to offer. When asked about the deep dish pizza, he said he didn't like it. He prefers thin crusts.
He constantly participates in the polar dive
The Arctic Dive is a special event in Chicago where people come out to swim in Lake Michigan in the middle of winter. It is for a cause that benefits the Special Olympics. Taylor has participated in it four times.
Taylor was engaged to Lady Gaga.
Kinney has had a promising acting career and has received recognition for it. But he was not so recognized in 2011. This was the year he started seeing Lady Gaga, one of the biggest pop stars in the world. They were engaged in 2015 and their relationship seemed to be going great. But in 2016 they broke up.
He enjoyed his role in The Vampire Diaries.
Kinney played the werewolf Mason Lockwood in Vampire Diaries in 2010 and 2011. He loved to play the supernatural character. He said it brought out the child in him.
Taylor has a range of hobbies.
Kinney is a man of many interests, it seems. His hobbies include going to the forest, surfing and sailing boats. He is primarily an outdoorsman who likes to go cycling for hours sometimes. In addition, he has indoor hobbies such as solving crossword puzzles, etc.
He trained with real firefighters for 'Chicago Fire'.
Taylor trained with the Chicago Fire Department with the other cast of Chicago Fire. He did this to get a better idea of ​​the track for his role. He did real-life assignments with the team to undergo training.
Filmy One (FilmyOne.com) – Exclusive Entertainment Site