sarpatta parambarai Tamil movie updates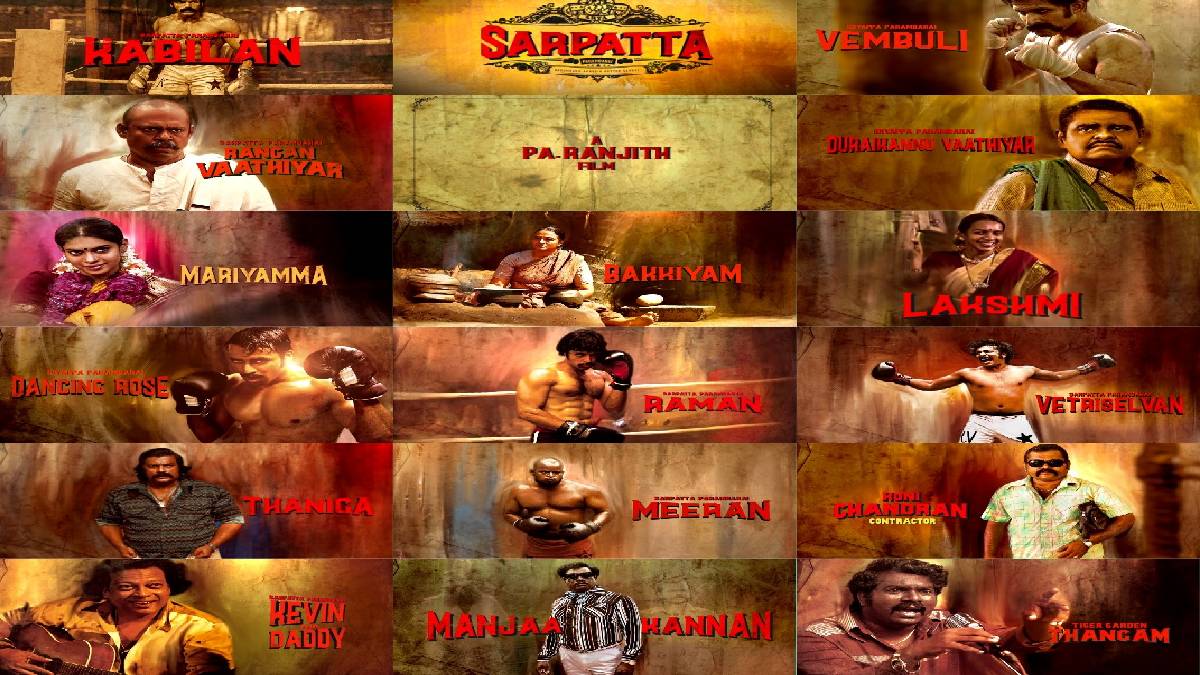 Sarpatta Parambarai (2021) upcoming Tamil movie starring Arya directed by Pa. Ranjith, who has made top films such as Kaala (2018) and Kabali (2016).
The film is about a 1980s boxing culture that revolves around the clans between two clans in North Chennai.
The two clans are Sarppatta and Idiyappa. These two clans will fight fiercely in the rings. The leading male roles have done their utmost to keep the body looking physically fit and strong.
Arya's recent posts on his social media pages include a wide variety of positive comments from the bouncers for the effort he put into the three-hour film.
The cutscene has updated the video on the introduction of the characters in the movie. Many familiar faces can be seen in the film rooms. The name of the clans separates the male roles.
Kabilan (Arya), Vetriselvan (Kalaiyarasan Hari Krishnan), Raman (Santhosh), Meeran, Rangan Vaathiyar (Pasupathy), Kevin Aka Daddy belongs to the Sarppatta clan.
Vembuli (John Kokken), Dancing Rose (Shabeer Kallarakkal) Durai Vaathiyar belongs to Idiyappa Parambaai.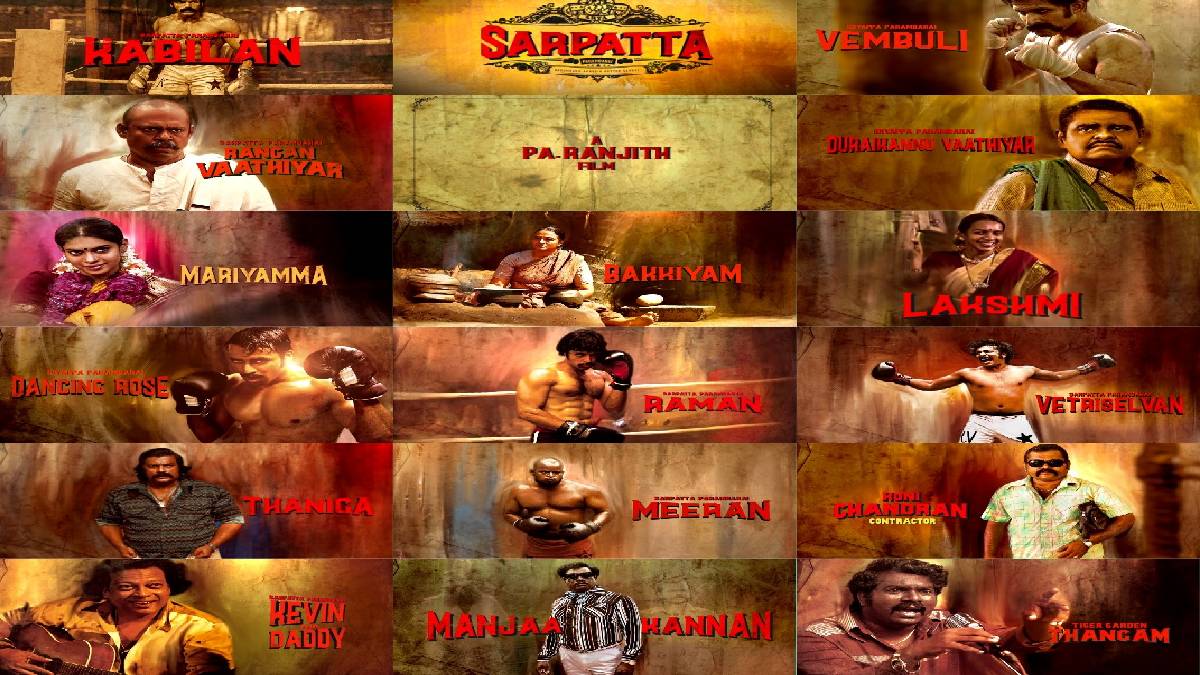 Then come the female roles Mariyammaa (Dushara), Bakkiyam (Anupama Kumar), Lakshmi, Thaniga. The characters also play the roles of Koni Chandran (Contractor), Tiger Garden (Thangam), Manjaa Kannan.
The film team has said the trailer will be released soon. The fans are waiting to see the trailer with expectations.
Filmy One (FilmyOne.com) – Exclusive Entertainment Site