Sardar Ka Grandson Review: Boredom in the House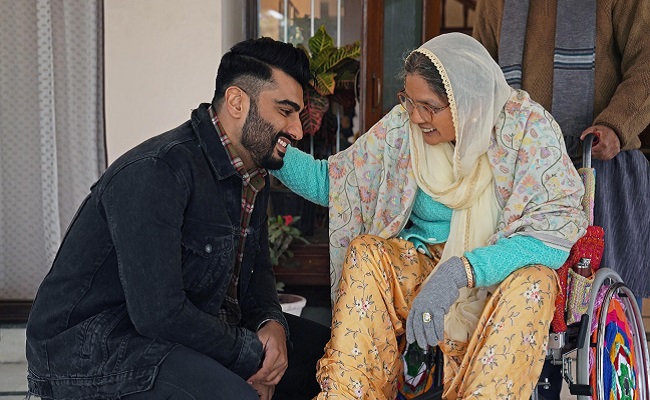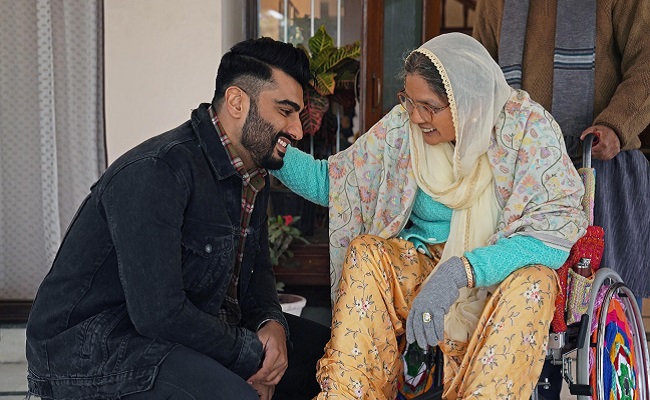 Film: Sardar Ka Grandson
Cast: Arjun Kapoor, Neena Gupta, Rakul Preet Singh, Kumud Mishra, Soni Razdan, Kanwaljit Singh, John Abraham, Aditi Rao Hydari
Direction: Kaashvie Nair
Stream on: Netflix
The problem with "Sardar Ka Grandson" isn't that it loses the plot to an absolutely shaky idea. The problem is that the film and its creators fail to capitalize on the one asset they really had. Kaashvie Nair's debut director casts Neena Gupta as the titular Sardar. However, unlike Gupta's latest project "Badhaai Ho", Nair's film fails to tap into the artist's potential. Instead, the budding filmmaker trains focus and footage on the grandson (Arjun Kapoor) in a drama that starts to seem less dramatic and even less comical as the minutes roll.
Gupta as Sardar Rupinder Kaur is the matriarchal head of a joint family in Amritsar and the grandson Amreek Singh lives in 'Amreeka'. The sick Sardar is hospitalized, Grandson rushes back to be with her and the doctors say she will not survive long. That's when Sardar voices her big last wish – she wants to see her home in pre-partition Pakistan one last time. Grandson Amreek promises to fulfill Grandma's wish, but there is a small problem. Aside from not being able to make the journey, Rupinder is actually barred from entering Pakistan for some bizarre reason that you may or may not find funny. It is now up to Amreek to find a way to keep his vow.
Nair and her co-writers (Anuja Chauhan and Amitosh Nagpal) have built up the story quite well up to that point, sprinkling reasonable humor with melodrama. The story starts to go downhill once Amreek came up with a plan to fulfill his grandmother's wish – which is ironic, because that's where the movie was supposed to be fun.
Without giving away spoilers, Amreek's plan is as daring as it is ambitious, which should have made the film interesting. Instead, the story is filled in by a few fundamental flaws in the second half. First, the storytelling in this section had to be much more engaging than it is. Second, despite the enormity of its plan, the film makes Amreek's implementation of the idea look all too easy and absurd.
In a script entirely crafted to suit Grandson instead of Sardar, Arjun is strictly enough to balance humor with the minimal intensity he has to portray. Neena Gupta as Sardar Rupinder is reduced to one of the many props set up around Amreek, including Kumud Mishra as the conspiring Pakistani mayor who does everything he can to thwart Amreek's plan.
Each cast member, including Rakul Preet Singh as Amreek's now-on-now love interest Radha, who helps him with his final plan of action, is given a half-baked role. The casting of John Abraham and Aditi Rao Hydari in special cameos is lost due to clumsy writing.
"Sardar Ka Grandson" is one of those movies you would have a hard time finding a reason to recommend.
Click here for the latest Direct-to-OTT releases (list of daily updates)
Filmy One (FilmyOne.com) – Exclusive Entertainment Site