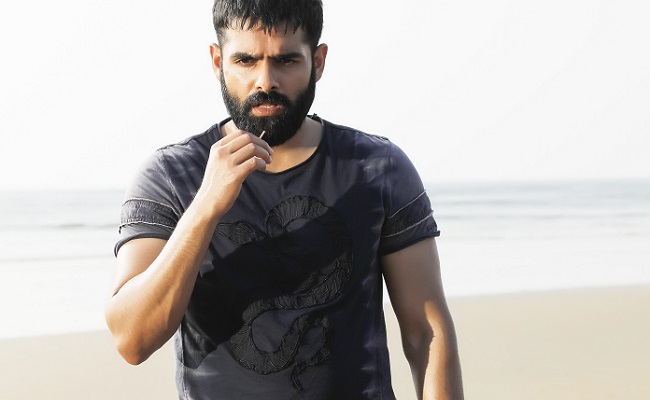 Movie: RED
Rating: 2.5 / 5

Banner: Sri Sravanthi Movies
Cast: Ram Pothineni, Nivetha Pethuraj, Malvika Sharma, Amritha Aiyer and others
Music: Mani sharma
Cinematography: Sameer Reddy
Editor: Junaid Siddique
Action: Peter Hein
Art: AS Prakash
Producers: Sravanthi Ravikishore
Scenario and direction: Kishore Tirumala
Publication date: January 14, 2020
"ISmart Shankar" catapulted Ram Pothineni to the next level as the film brought him closer to the general public. "Red", an official remake of a Tamil hit, is his attempt to reconquer mass audiences.
Will his gamble pay off with this movie? Checking out?
Story:
In a fancy place in Vizag, a man named Akash is murdered. During their investigation, police find a photo showing a person hiding in Akash's building on the night of the murder. That person turns out to be Siddharth (Ram), a civil engineer and MD of a construction company. His girlfriend Mahima (Malvika Sharma) went on a trip and he is arrested in this case.
Police officer Yamini (Nivetha Pethuraj) takes up the investigation. The twist comes when his likeness Aditya (Ram Pothineni), a gambler and criminal, is arrested in a drunk and drive case. Now the police have two suspects: Aditya and Siddharth.
Who killed Akasha and why? What is the connection between these two parables?
Performances by artists:
Ram Pothineni has worn the same look from 'iSmart Shankar' for the role of a criminal named Aditya. In the role of Siddharth, he looks sweet and charming. Aries plays the dual role with confidence.
Malavika Sharma plays the typical role of a girlfriend. Newcomer Amritha Aiyer is growing small but has a good character. Her role is the best of the three heroines.
As a police officer, Nivetha Pethuraj does nothing but usually stand in one place and do the investigation. Her performance is stereotypical.
For a change, Pavitra Lokesh appears in a negative hue. Satya doesn't have much to do. Sonia Aggarwal as the mother is okay.
Technical excellence:
The film has considerable technical values. Mani Sharma's music is a huge disappointment. Sameer Reddy's cinematography is good. Kishore Tirumala makes his mark on dialogue writing.
Highlights:
Pre-interval sequences
Dialogues
Downside:
Unnecessary songs for a thriller
Silly research process
Wafer-thin plot stretched
Analysis
"Red" is an official remake of the Tamil movie "Thadam". The film is about a murder case and two identical twins played by Arun Vijay.
The core idea was taken without messing for the Telugu version, but director Kishore Tirumala has stretched the plot beyond a point, diminishing the impact. A murder mystery only works effectively if it is told in a poignant and sharp way.
Known for directing soft romantic dramas like "Nenu Shailaja" and "Chitralahari", Kishore Tirumala has tried to tell the murder mystery in his signature style by adding romantic songs laced with clever dialogue.
Perhaps to meet the expectations of Ram's fans, there is unnecessary over-the-top 'mass orientation' to Aditya's character. The body language and dialogue reproduction of 'iSmart Shankar' becomes repetitive.
The thriller lost its power as the second half went on. In addition, the research process looks stupid and unrealistic. Despite Ram's sincere effort, "Red" fails to participate.
All in all, "Red" is another example of a failed remake.
Bottom-line: Not a gripping thriller
Click here for the latest Direct-to-OTT releases (list of daily updates)
Filmy One (FilmyOne.com) – Exclusive Entertainment Site