Legends of Tomorrow belongs to John Constantine, at least until this season ends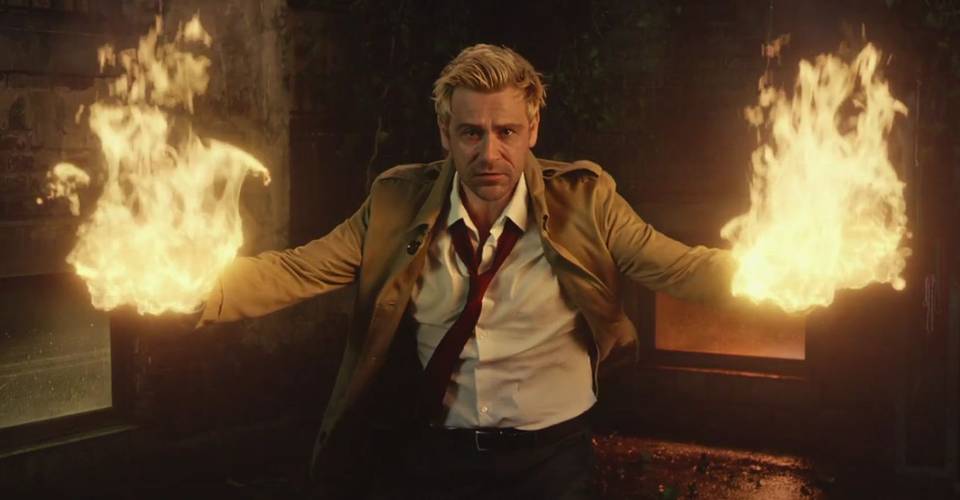 But he also forced Ava into a very beautiful self-reflection. Bishop helps her with her fear of the wedding, her existence as a clone, and her worries about Sara. Of course he does it to manipulate everyone – we find out at the end of the episode that he caused Mick's labor so he could steal Mick's earpiece. But it's several beautiful moments on a really good Lou Reed song, perhaps the least annoying he's been all season.
We also find out that he is 6% Sara. It was reprinted using her DNA to fill in the gaps from the failed backup when she blew up his computer when he escaped from his planet. He uses that 6% to take over the Waverider, because apparently DNA memory now contains passwords? I admit, I talked to the television then ("That's…not how DNA works?"), but that's part of how I came to terms with Constantine's story.
John Constantine vs Dark Constantine
John is caught using by Zari, Spooner and Astra. Spooner finds out she has a hole in her memory, so Astra helps her fill it, and Zari lifts the bottle of blood from John's pocket. They inadvertently intervene when he walks in with them to discuss what to do, and he decides to toss the bottle and stop so he can stay with Zari.
It just doesn't quite work that way. Dark John, the one who escaped during the board game that went wrong last week, decides he won't let Constantine run away. He uses his magic to brutalize John in one of the most graphic and effective action sequences this show has ever done. And then Dark John decides to take Bishop's call to get his magic back.
In this episode, John's story (and actually the entire season) fell into place for two reasons: the first is my own admission that the John Constantine on Legends of tomorrow is not and cannot be the Constantine I like from the comics. Hell, the Constantine on an HBO show will probably never be the Constantine I like from the comics. And that's okay.
If I can zoom past "all passwords on the Waverider are now GATTACA", then I can relax and enjoy some excellent acting from Matt Ryan, even if he's not a perfect adaptation. It's not fair of me to demand that of Constantine and not Commander Steel or Isis or Heat Wave.
Filmy One (FilmyOne.com) – Exclusive Entertainment Site