KGF 2 actress Srinidhi Shetty made this sacrifice to become Yash's heroine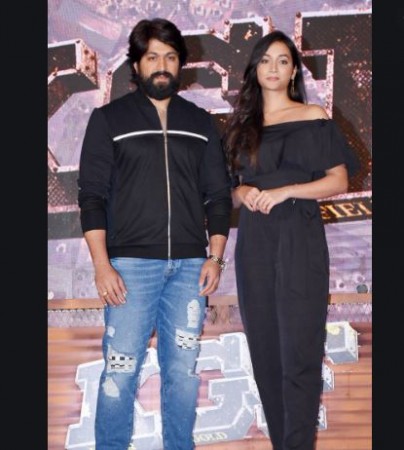 Southern film actress Srinidhi Shetty is desperately looking for the release of her upcoming film KGF 2 these days. Recently the great teaser of this megafilm by Kannada actor Yash came out. This teaser received an excellent response. Srinidhi is also very enthusiastic about this movie. The actress has revealed that she made a big sacrifice to be a part of this movie. She was also part of the first part of KGF. She will be seen again in the main character of Yash in KGF 2.
After the great success of the first part, the actress had a series of great films. But because the actress was commissioned for the second part of this film. That's why she couldn't make these films. The actress recently said in an interview that she left 7 movies for KGF2. According to the report, the actress said: "After KGF's bumper success, the producers wanted to start on the second part soon. Because of this, many creators approached me. But I couldn't give them the dates for June and October. Why I had to deny them , I had no other route.
Srinidhi Shetty said, "I left three films in Kannada cinema, two in Tamil cinema and two in Telugu cinema." She was also loved by the public in KGF. This model was the first film by a ripped actress. Since then, the actress has not appeared in a second film. There may be a really long gap for her, but this is another mega movie for her.
Also read
Hindi rights of 'Drishyam 2' sold before release
European Championship team on tour to South India, election dates to be announced shortly
South Africa to inoculate limited people with Astrazeneca injection