Watch Gintama, one of the longest anime series in the world with our easy guide and viewing order
Gintama was written by Hideaki Sorachi and was animated by Sunrise in 2005. As one of the biggest anime series, it has 367 TV episodes that started in April 2006 and ended in October 2018. It also has 1 OVA series, 8 TV episodes, 4 movies and 5 specials, so I think I covered the whole paragraph, just for the names of the Japanese manga series, Gintama!!
For anyone who thinks it is easy to watch such a large series all the way, you should see a doctor and if you think you should not watch this series just by seeing the size, you should also see a doctor as this is one of the beloved anime series of all time, even after growing up.
If you want to get started on this series, you need to take a lot of courage and read this article completely first to understand the concept of the series and the guide to starting a long series in sequence !!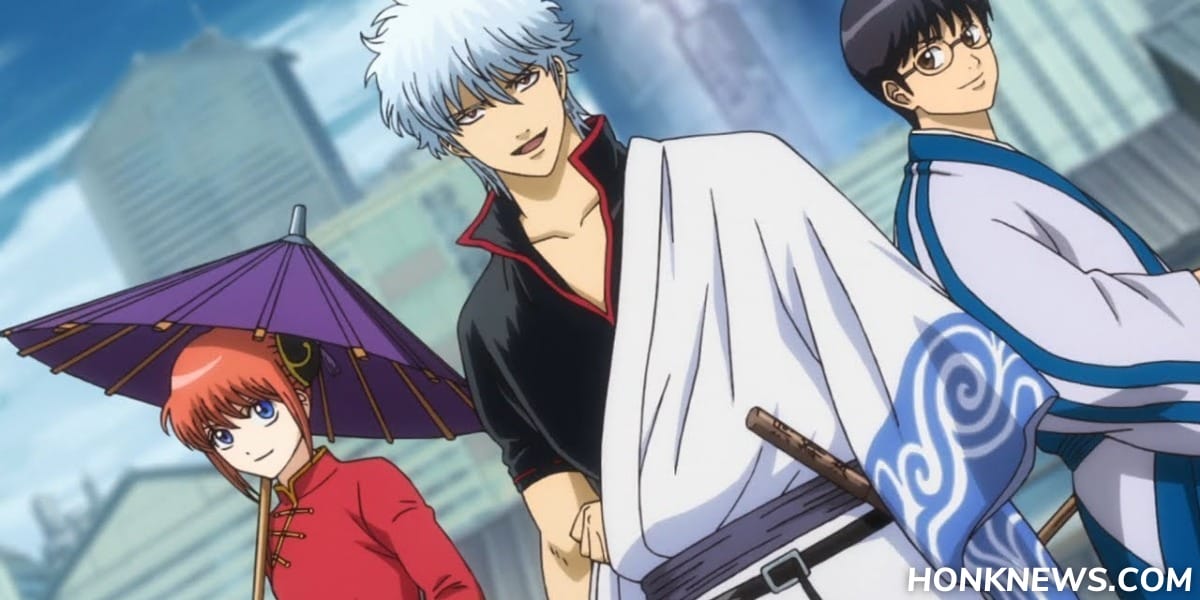 Storyline to understand the concept of Gintama
Gintama's storyline is essentially imaginative where we see aliens called "Amanto" attacking Japan and Shogun, who fears the forces of the aliens, surrenders to them and accepts all their demands that don't carry swords and to allow other aliens to enter the land. , making the government weak and shaming the samurai.
This story is mainly about Gintoki Sakata, a samurai who is a freelancer. He helps Tae, Shinpachi Shimura's sister from a group of aliens and to thank Gintoki, Shinpachi becomes his good friend and starts paying Gintoki's bills and learns about samurai!
As the Gintoki group grows vigorously, the Shinsengumi police begins to help Gintoki catch dangerous criminals. The story is different in every episode, but I think you will now understand the series better after a brief introduction to everything.
So now let me give you the Gintama Watch Order and Easy Guide to Watch the Anime Series, without wasting much time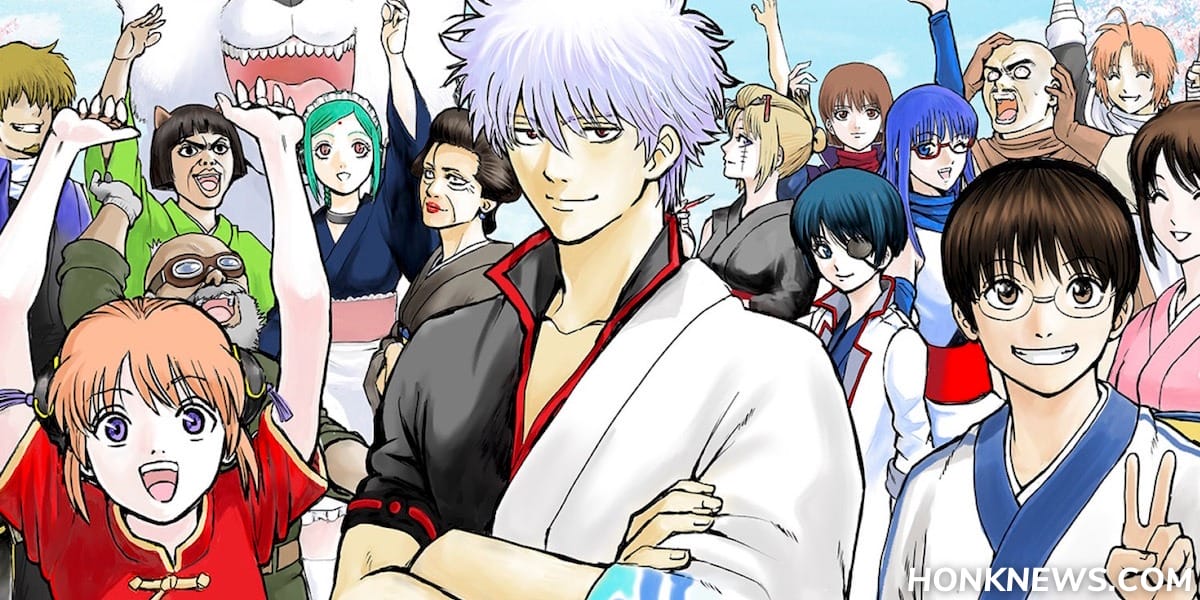 Simple guide to Gintama watch in order
1. Season 1 (episodes 1-49) and Gintama (2011)
So you have to start with season 1, which consists of 49 episodes, and then watch Gintama 2011, a sequel to the first Gintama anime series made in 2010. It is based on the story of gintoki and kagura (alien teen).
2. Season 2 (Episodes 50-99) and Gintama: The Movie / Shinyaku Benizakura-hen
Then watch the second season of the Gintama series consisting of 50 episodes and later watch the first movie of the Manga series released on April 24, 2010 and it revolves around the story of Arc of Gin Tama in which Kotaro Katsura is attacked by a member of the army. Kiheitai, and then Gin starts looking for him.
3. Gintama ': Encheringen (2012)
This is the continuation of Gintama's 2nd anime series that ended in March 2012 and it has a total of 13 episodes that were released on October 4, 2012 and ended on March 28, 2013.
4. Gintama: The Movie: The Final Chapter: Be Forever Yorozuya
It is a Japanese animated film produced by Sunrise and released on July 6, 2013. The plot here is huge as we see Gintoki travel to the future and deal with a secret and unknown group of magicians.
Season 3 (episodes 100-150)
Season 3 was broadcast on Japanese TV Tokyo from April 3, 2008 to March 26, 2009 with a total of 51 episodes.
Also check out Black Lagoon Season 3 !!
6. Season 4 (Episodes 151-201) of Gintama
It premiered on TV Tokyo on April 2, 2009 and ended on March 25, 2010.
7. Gintama: Love Incense Arc (OVA)
This OVA from Gintama contains two episodes, called "Smoke Rises in Places Without Love" and "Eternal Flower", which were released on August 4, 2016 and November 4, 2016
8. Gintama. (2017)
Gintama 2017 is also the sequel to the Gintama anime series and it features 12 episodes, starting with "The Monster and the Monster's Child", released on January 8, 2017 and ending on March 26, 2017 with the final episode "Hope".
9. Season 5, or Gintama-Slip Arc
Season 5 started on October 2, 2017 to December 25, 2017 with a total of 13 episodes.
10.Gintama: Silver Soul Arc – Second Half War (2018)
Gintama: Silver Soul Arc is the other half of Gintama: Slip Arc and was released on July 9, 2018 to October 8, 2018 with a total of 14 episodes.
11. Gintama: The Semi-Final (Special)
The Gintama: Semi-Final was recently released with one episode on January 15, 2021 and another on January 20, 2021.
12. "Gintama: the final"
Gintama: The Final is a 1 hour 45 minute movie released on January 8, 2021.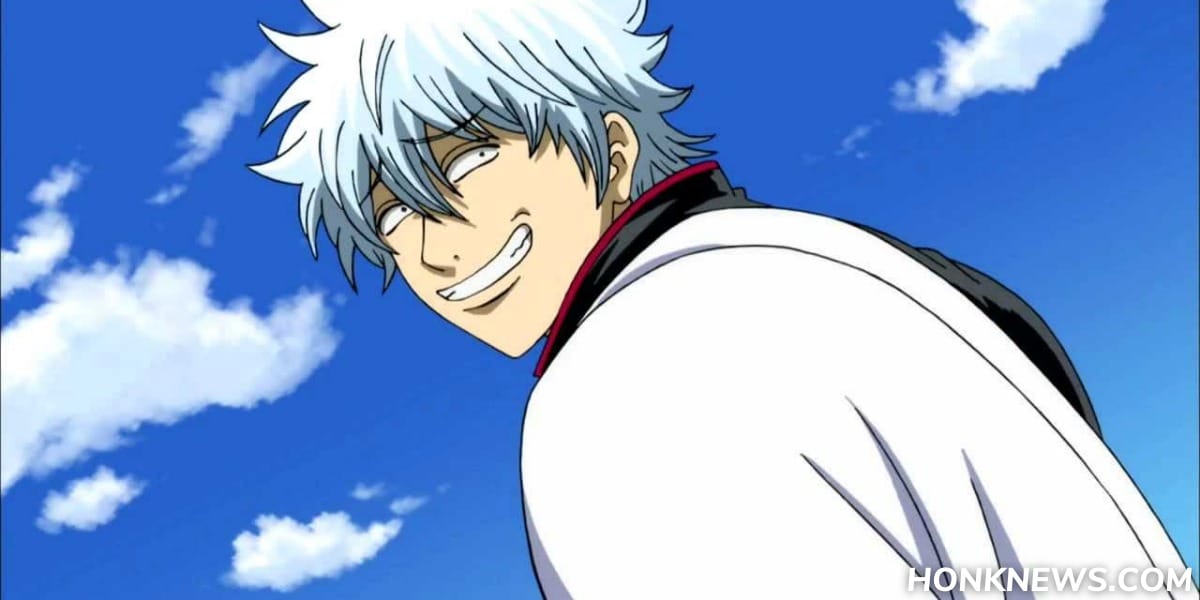 Special content only if you complete the above order, as they are not important and were made just for fun, will I place the order below anyway, so check it out!
1. Gintama: Nanigoto mo Saiyo ga Kanjin nano de Tasho Senobisuru Kurai ga Choudoyoi (2005)
2. Gintama: Shiroyasha Koutan / "White Demon's Birth" (2008)
3. Gintama: Dai Hanseikai (2010)
4. Shinyaku Benizakura hen (2010)
5. Gintama: Futon ni Haitte kara Buki Nokoshi ni Kizuite Neru ni Nerenai Toki mo Aru (2015)
6. Gintama: Umai-mono wa Atomawashi ni Suru to Yokodorisareru kara Yappari Saki ni Kue (2015)
Why would you watch the series, Gintama?
Gintama as I said before is the biggest anime series in the world, had I not said that it is also one of the most interesting and exciting series. So if you're a person who likes comedy, adventure and action, this has it all in one series, just like Family Guy season 17! There are many places where you may not understand what the series is about, but follow the order I've given above and I'm pretty sure you'll run smoothly, so enjoy the action, laugh at the comedy and let it go let me know in the comments section if you like the article, thanks!!
Filmy One (FilmyOne.com) – Exclusive Entertainment Site