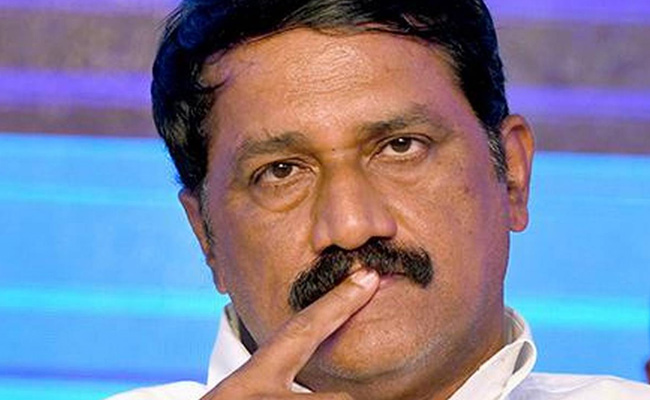 Former minister and senior lawmaker of the Telugu Desam party from Visakhapanam (north) Ganta Srinivasa Rao has resigned from the assembly in protest against the Centre's decision to privatize the Visakhapatnam steel plant.
While Tammineni Sitaram, speaker of the Legislative Assembly, has yet to accept his resignation, Ganta is firm about his decision as he believes it is the only way he can support his political career.
He even announced that he will not be contesting by-elections in his constituency when they are held.
Interestingly, Ganta would like to take this opportunity to even leave the Telugu Desam party so that he would keep his political identity.
He has no buyers in the YSR Congress Party, nor can he join the Bharatiya Janata Party, as it will defeat the purpose of his fight against the privatization of the steel mill.
So Ganta thinks it is better to remain neutral. And he is firmly convinced that he would gain the public's sympathy if he took up the steel mill case. Maybe it would help him get the mileage in the next election.
Ganta told a television channel that there was no need to resign if he wanted to leave the TDP.
'If I have any problems with the party, I can immediately meet with Chandrababu Naidu and explain the situation and then resign from the party. No one can stop me, "he said, without explaining whether he had problems with the party or with its leadership.
Click here for the latest Direct-to-OTT releases (list of daily updates)