'Cinema Bandi' review: unrealistic drama in realistic setting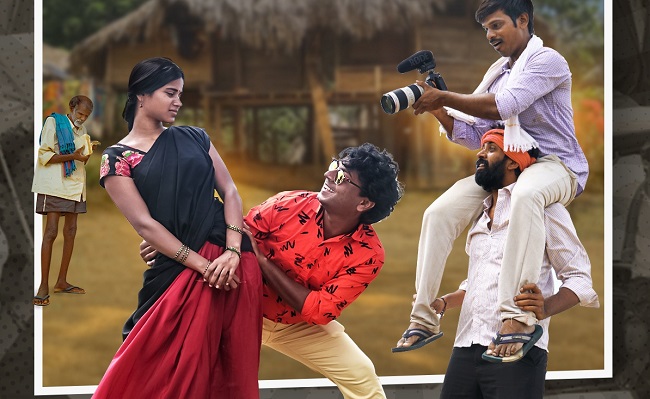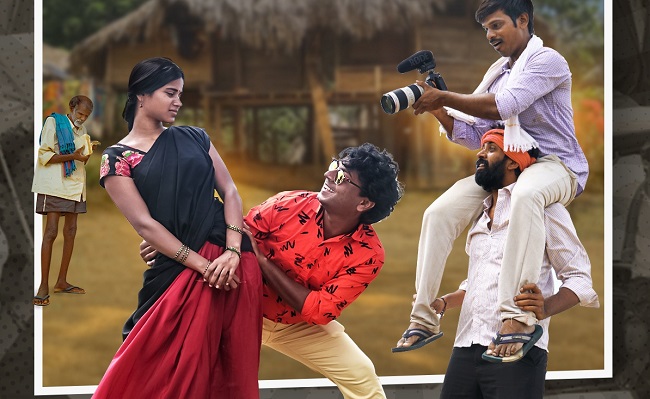 OTT movie: Cinema Bandi
Cast: Sandeep Varanasi, Vikas Vasistha, Rag Mayur, Sindhu Sreenivasa Murthy, Sirivennela Yanamandhala and others
Cinematography: Apporva Shaligram, Sagar YVV
Edit: Dharmendra, Raviteja
Producer: Raj Nidumoru, Krishna DK
Story direction: Praveen Kandregula
Streaming on: Netflix
Publication date: May 14, 2021
Popular Bollywood directors Raj Nidumoru and Krishna DK have successfully ventured into the OTT space with "The Family Man". Their first OTT production is "Cinema Bandi" which is now premiering on Netflix. Let's see what its merits and shortcomings are.
Cinema Bandi takes place in a village somewhere near Madanapalle (Andhra – Karnataka border). Relying on a one-line story, it starts without much set-up and comes to the most important point within 15 minutes: a villager trying to make a feature film in his village with a found camera.
When a shared racing driver Veera (Vikas Vasishta) finds an expensive digital camera in the backseat of his car, he devises a ridiculously ambitious plan to shoot a movie with the help of his friend Gana (Sandeep Varanasi), who is a wedding photographer in his village.
He believes the movie would be a ticket to fortune. He also hopes the continuing drought will help his village get out of its dire state. Their knowledge of movie making has been years of watching movies. The practical knowledge is zero. Still, the wedding photographer Gana is convinced that filming a movie is an achievement and Veera finally gathers a hairdresser Maridesh (Rag Mayur), a greengrocer Manga and a student Divya to play the lead roles in the film.
"Cinema Bandi" is without doubt a film intended for OTT consumption. It has a simple idea and was created with a minimalist budget, extracting raw performances from the mostly unknown actors. Debutant director Praveen Kandregula has sprinkled the humor through it. Even though he doesn't have a dense plot, he's made sure to hire us for the most part.
The sequences of finding actors for the lead roles are hilarious. Filming a romantic scene is also a LOL moment. These situations have largely worked on the innocence of the characters. But the movie ends superficially without proving any strong purpose.
The latter sequences should have been handled in a much better way. Some scenes end up being too regular. Duration also becomes an issue over time. There are also logical problems. The villagers and their behavior make us feel that the film is far from the contemporary setting of Andhra villages.
People's reactions when they first find the DSLR camera make us wonder if we're going to watch "God's Must Be Crazy" again? Scenes like this are inconclusive.
Besides humor, Cinema Bandi has another great asset: the performances of the protagonists. Vikas Vasishta as the car driver, Sandeep Varanasi as a hairdresser and photographer, Rag Mayur as the hero in the film and the two girls played their part convincingly. Their Chittoor slang is spot on too.
Director Praveen leaves his mark on his debut film.
In short, 'Cinema Bandi' looks good on the OTT platforms due to its honest commitment from the creators. The naturalism in the setting and the humor score above other logical issues.
Bottom-line: Simple movie
Click here for the latest Direct-to-OTT releases (list of daily updates)
Filmy One (FilmyOne.com) – Exclusive Entertainment Site