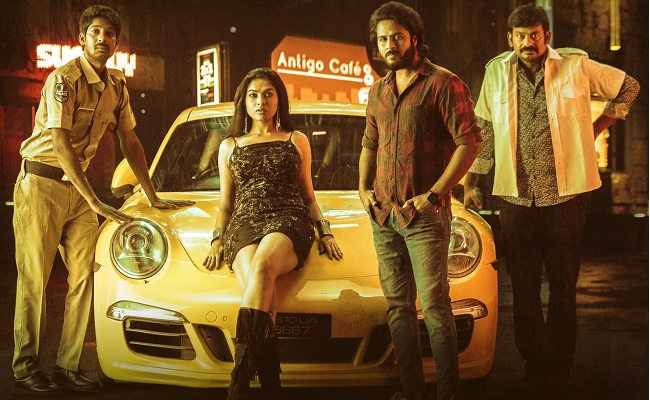 Divi Vadthya protagonist Cab Stories is all set for release on Spark OTT on May 28th. Today the trailer will be revealed.
The story revolves around a pouch, the trailer begins to introduce Giridhar as a taxi driver, followed by a strange girl Divi who gets into the vehicle.
Divi is in love with Shrihan who seems to have other intentions to maintain the romantic relationship with her.
The trailer also introduces some other characters who all look naughty.
Dhanraj, Praveen, Siri and Nandini are the other protagonists in the film, directed by KVN Rajesh and produced by S Krishna.
Overall, the Cab Stories trailer is intriguing and gripping and it increases interest in the project.
Click here for the latest Direct-to-OTT releases (list of daily updates)
Filmy One (FilmyOne.com) – Exclusive Entertainment Site