Bhramam movie review: Prithviraj Sukumaran's pointless Andhadhun remake will dazzle you with dullness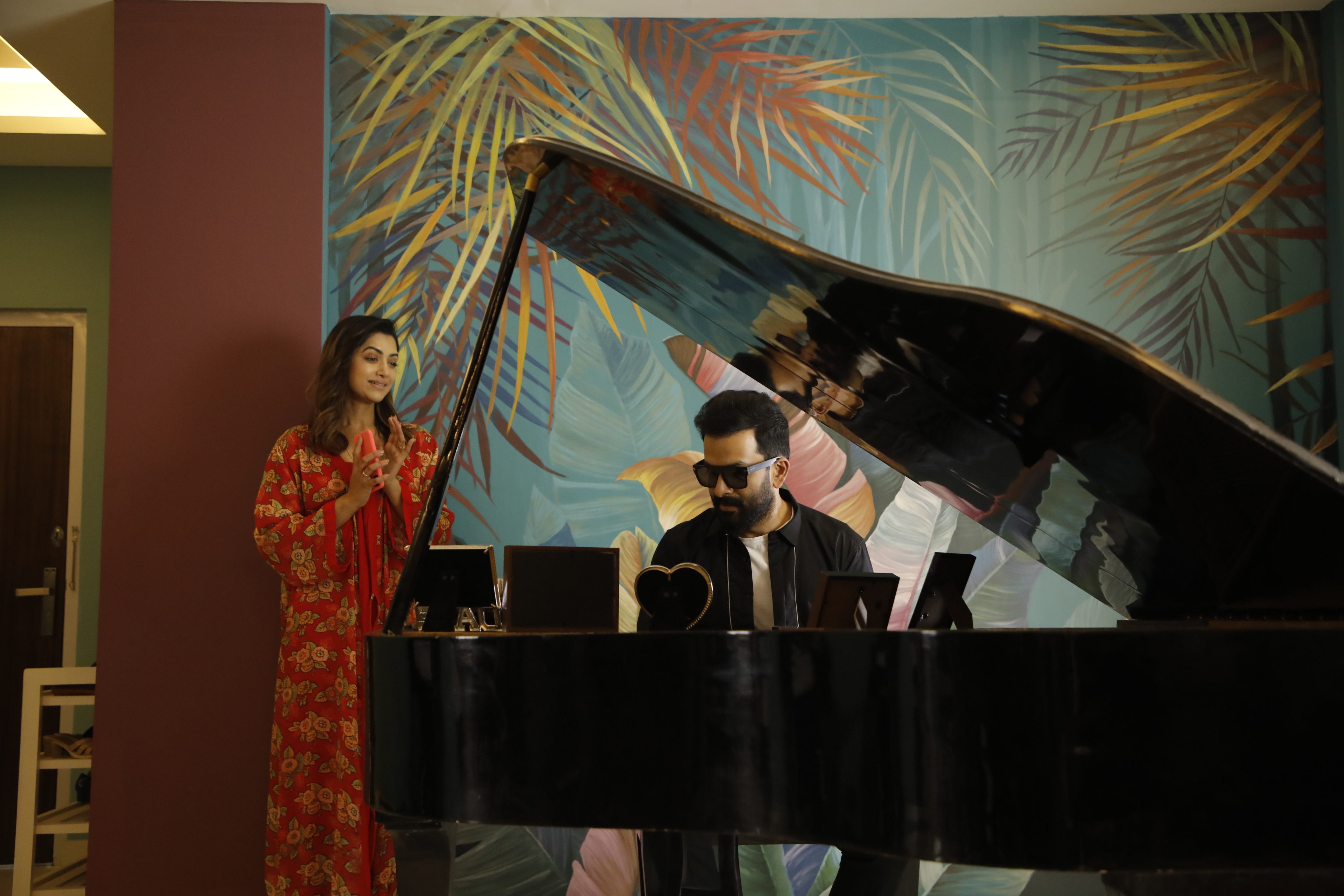 Normally, film remakes are born either out of a filmmaker's intense love for the original, or out of a desire to improve upon them. But in India, most remakes are born because of one's insatiable greed. They are essentially reissues that no one asked for; the cinematic equivalent of a Toyota Corolla. You pay for the latest model because it looks new, but under the hood it basically has the same engine.
So you're watching Bhramam, Andhadhun's Malayalam remake, with slight trepidation. You know how things work; this is not your first rodeo. But before you roll your eyes at the cynicism of it all, remind yourself that it's a fair trade; Bollywood may slay the hottest Tamil and Telugu hits bi-monthly, so why should the South Indian industries hold back?
Watch the Bhramam trailer here:
But you can't apply an "if it ain't broken don't fix it" strategy to art. Bhramam, like the dozens of Indian remakes before it, has neither a point nor a goal. This is not the fault of the public; we all know how eager Indians will be to consume good international cinema, especially if it's something with Andhadhun's pedigree. It is the fault of producers who want to make a quick buck.
There is nothing inherently wrong with being money conscious. But if money is all you're looking for, why make movies? Why not sell Toyota Corollas?
So sit back and hit play – yes, Bhramam is on Amazon Prime, but as you'll discover an hour and some change later, it has a clearly marked interval point. And then you get flashbacks almost immediately. Not the nice kind. The kind that annoy you, flashbacks of the foggy kind; misremembered memories; staggeringly vague details. You've seen all this before.
Watching Bhramam is like taking the same long survey twice because your computer crashed the first time and you lost all the damn data. But the girl you're kind of in love with is the one who sent it to you, and you agreed to take it. It's for some reason, you pretended to be very interested in it. You can't retreat now. So you take a deep breath and start over, mechanically typing the same answers you had come up with over an hour ago (you didn't want to look stupid). It'll be over soon, you tell yourself.
But 'it' takes two and a half hours. How is that possible, you wonder. The first time you would have flown through it 15 minutes faster, and this time you hadn't even set your sights on it. And then it hits you – it has to be the songs.
Bhramam is pretty much a shot-by-shot replay of Andhadhun that will be a waste of time for anyone who saw the original and a poor rendering of it for those who haven't. That sounds contradictory, I know – how can something be an exact replica, yet inferior?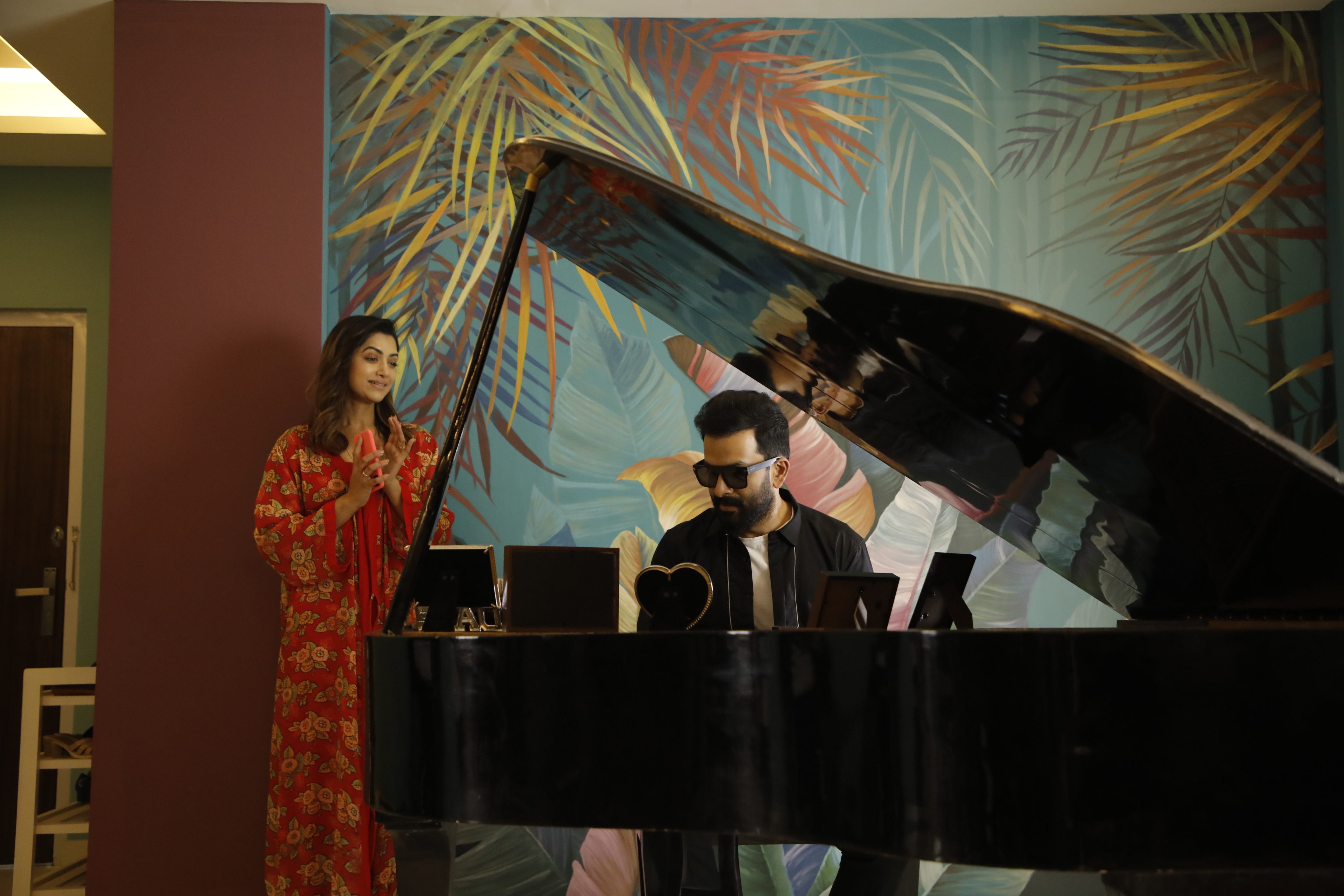 And this is where we get into the technical details. Bhramam replaces the CGI bunny at the beginning of Andhadhun with a CGI wild boar. The rabbit, if you recall, emphatically had a missing eye, but the boar in Bhramam – the Bhramamboar, if you will – seems to have both eyes, thus robbing the film of significant symbolism in the very first scene.
The second noticeable – no pun intended – difference is in the casting. You may have forgotten that Radhika Apte was in Andhadhun, but that is neither her fault nor yours. Tabu actually rolled over that film, delivering a performance that Nawazuddin Siddiqui would describe as "phailna." It is no coincidence that director Shriram Raghavan Tabu, who is noticeably older than Ayushmann Khurrana, cast in that role. But in Bhramam, Mamta Mohandas, who plays the same character, is arguably younger than star Prithviraj Sukumaran.
Sukumaran, who played a diametrically opposite role in the recent film Kuruthi, simply doesn't have the inherent cunning of Ayushmann Khurrana. Say what you will, but there's something going on behind that smile that's constantly plastered over his face, and so far only Raghavan has been able to tap into the dark side of his personality. But in Bhramam, Sukumaran plays the blind pianist Ray Mathews, who makes little difference.
These changes range from random to utterly mind-boggling. Which begs the question: Why make them at all, given the company's overall unadventurous spirit? And if making changes had always been on the table, why not do something that really takes the movie to the next level, or at least differentiates it from what's already been done? Fort Kochi could have played a more prominent role in the film; it's certainly more cinematic than the mishmash of Maharashtra towns that Raghavan Andhadhun filmed in, but director Ravi K Chandran didn't mine the location enough.
He also doesn't try, even just a little, to play with an established structure. Remember that the most fun in Andhadhun came during the trip; it was a movie that laid all its cards on the table and deliberately revealed twists and turns very early in the game.
Filmy One (FilmyOne.com) – Exclusive Entertainment Site