Astrology: Your Prediction for July 19-25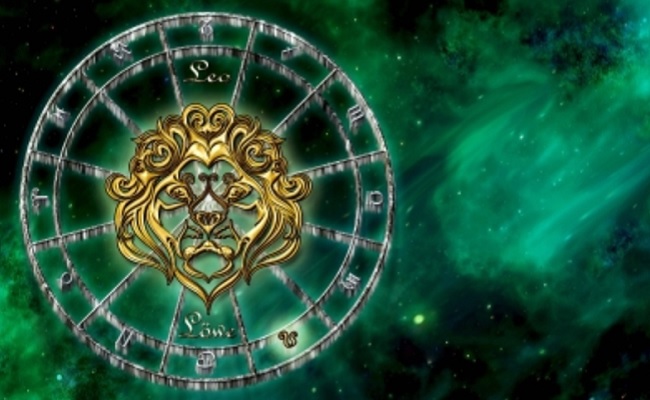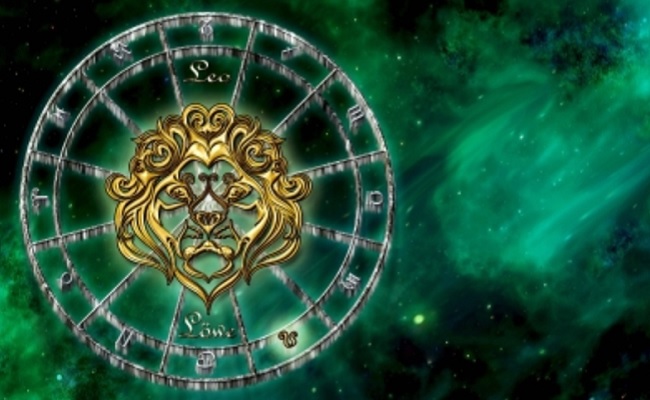 Here's a guide to the week ahead for you. This is your forecast for July 19-25.
This week there will be an important transit involving Mars. The red planet will move from Cancer to Leo on July 20. Mars stands for property, execution and aggression. It is a fiery and vibrant planet. It will now come out of the sign of emotions and enter the royal and fiery sign. Let's take a look at how this week's planetary configuration will affect all constellations.
RAM: This week you stay energetic and get started with a fresh mindset. Your financial life will be good and there are opportunities of unforeseen benefits. There may be extra workload this week, but you'll manage to do it with determination. Those who study medicine will experience a positive phase in their lives because they can outperform their competitors. On a personal level, stay alert to your mother's health. Those who are in a romantic relationship should avoid unwanted aggression, otherwise it can disrupt the relationship. You may develop stomach problems related to acidity. Avoid spicy food. Also, you are likely to be prone to bodily harm this week.
Tip of the week: Work with a fresh mind
Taurus: This week, your confidence will be high and you will be able to complete most of your work before the deadline. This is a good time to invest in real estate and you get a good deal too. The time is equally favorable to sell a property. You can pay off some old debts. Your family members may decide to change the interior of the house. Those of you who are married may have to deal with your spouse because of personal problems. Most of your expenses this week will be related to the health and safety of your loved ones. Your immune system will likely remain weak, so seek advice from medical experts.
Tip of the week: View your investments
GEMINI: Those unemployed are given new opportunities that help them get back into their careers. If you're looking for a job switch, you're lucky to find a suitable option. Those waiting for a transfer can count on good news. Some of you may be making an important decision about entering into a business partnership with a family member. Your relationship with younger siblings may not be cordial and you should avoid arguing with them. You can take a short trip with friends. Your children's behavior can sometimes disturb you. You need to spend a little more time with them and understand their feelings. Do some breathing exercises to stay healthy.
Tip of the week: New job offer in the making
CANCER: This week brings good opportunities and projects where you can apply your skills and perform well. Those who like family businesses can expect good earnings as they can close fruitful deals. However, you are advised to be aware of your words and tone this week, otherwise you will make many opponents. Unnecessary aggression in the workplace can mislead people and that can work against you. Also, stay calm at home to enjoy the family harmony. This week will be beneficial for students in general as they are passionate about their subjects. Protect against seasonal infections, especially during the rainy season.
Tip of the week: watch your language
LION: This week you're beaming with positivity, but try not to be too confident. You have a strong willpower that makes it easier to achieve your goals. Those who work for the government are given more powers to carry out new assignments. Avoid spending money without proper planning or it can negatively impact your financial health. Those in a love relationship have to be a little sassy to take on unforeseen challenges. But don't make your partner feel neglected. Married people may have a misunderstanding with their partner that needs to be resolved with a calm mind. In terms of health, you may experience headaches and stomach problems.
Tip of the week: Avoid Excessive Trust
VIRGIN: This week will bring you mixed results. Those who do business or have a job can expect monetary gain and can acquire wealth from various sources. You will be recognized in the workplace for your efforts. However, you may become overloaded and have disrupted sleep. You may also see some unexpected expenses. If you are planning to settle abroad, now may not be the right time. And if you are already working abroad, you may see some struggle in your life. Married people can argue with their partner, which can spoil their mental peace. Some of you will also remain prone to injuries, so drive carefully.
Tip of the week: Manage your stress well
SCALE: This week you will be able to easily overcome some of the most challenging tasks. You will work hard to achieve success. And in this process you will get support from your family and friends. If you are an athlete, you will achieve success right now. Entrepreneurs should not make new investments and trust no one quickly. Don't make any decision hastily. You also spend on household items and for your family's leisure. Those in a love relationship can get into an argument with their partner and they should handle the situation peacefully. Choose your words carefully, otherwise you may unknowingly hurt others.
Tip of the week: Avoid making hasty decisions
SCORPION: This week is full of activities for you. Your management skills at work will be recognized by all. There will be determination in your speech and people will respect you. However, you are advised not to get involved in office politics as it can stunt your growth. Those who work with the government see an increase in their designation. It is recommended that anything you do at this time should be legal. On the family front, your mother's health can be affected and you have to take care of her. There will be harmony between everyone in the family and married people will have the support of their partner.
Tip of the week: Be firm in your speech
SAGITTARIUS: This week will be beneficial for your professional life as new opportunities will come your way to change your current job. Those of you who are planning to pursue higher education should use this period as they will be lucky enough to achieve their goals. You may be experiencing some difficulties in your relationship with your father and you are advised not to have heated arguments with him. You get help from your younger siblings in completing pending work. Those who are in a romantic relationship will share a warm bond with their partner. You may be planning to take your relationship to the next level and introduce your partner to your family.
Tip of the week: Getting married on the map
CAPRICORN: Your income may suddenly increase this week. Be secretive about your business plans and deals as you will be closely watched by your competitors looking to steal your ideas. If you're planning to buy a vehicle, put it off for now as the stars don't support it right now. You may face misunderstandings with relatives. Avoid stretching the problem or it could go from bad to worse. Students can get good news about admission at a reputable institution. You are advised to take good care of your health and to watch your eating habits. Avoid intake of excess sugar.
Tip of the week: Watch your diet
AQUARIUS: You will be flowing with energy and dynamism this week. Those of you in business will thrive as their reputation is enhanced, which will help in winning new customers. So there will definitely be an expansion of your resources and your business will grow. Those who work in partnership firms will also work with fierce intensity and be able to pull in orders. You can also get help from your friends and acquaintances during this period. You can travel for work, which will bring productive results in the near future. Married couples are advised to exercise caution as they face a number of problems at home.
Tip of the week: Work on your image
fish; This week you will be able to achieve success, but with some struggle and hard work. Sometimes you don't get the support of your colleagues. It is recommended to work as humanely as possible and to avoid unrealistic expectations. You may have to make unexpected expenses that can throw your finances out of balance. As for family life, you may have a quarrel with your brother, which you must resolve peacefully. You may not be getting support from your family at this time, which can be difficult for you. You should be careful with your health as you may be suffering from a bone, skin or eye problem.
Tip of the week: Rate others
(Neeraj Dhankher is an astrologer with proficiency in Vedic, KP and Nadi astrology. He is founder and CEO of Astro Zindagi. The observations are made by the writer based on his own analysis)
Filmy One (FilmyOne.com) – Exclusive Entertainment Site