Arjuna Phalguna Theme: Cops After Sree Vishnu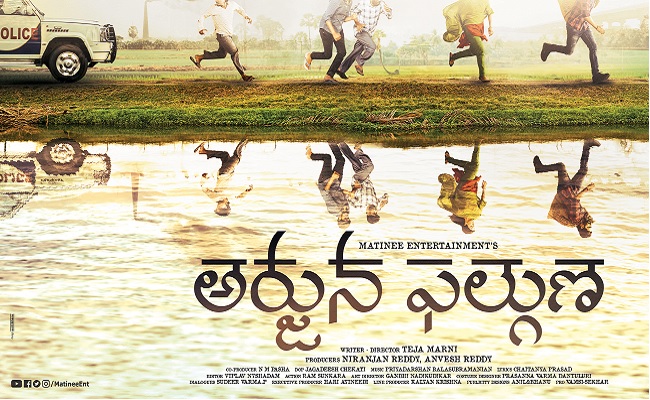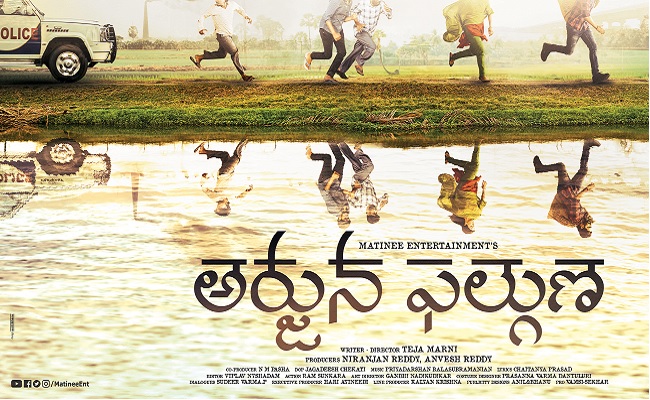 To ensure that every movie of his is different from the other, hero Sree Vishnu teams up with director Teja Marni for a comedy entitled Arjuna Phalguna.
The theme poster of the Matinee Entertainment production is now also out.
While we don't get to see the actors' faces in a straight line of sight, the water mirror reflection shows that agents are chasing Sree Vishnu, Amritha Aiyer and others.
While Sree Vishnu is seen with a bag on his shoulders, others follow him.
The title Arjuna Phalguna is an impact that creates one, while the theme poster indicates that the lives of the protagonists were turned upside down by an incident.
Arjuna Phalguna is in the latter part of the shooting.
Click here for the latest Direct-to-OTT releases (list of daily updates)