That skill is essential to many of the game's puzzles, but one of its best uses can be found in the battle against Stalblind. This huge boss uses a shield to block Link's attacks, but Link can flip himself flat on Stableblind's shield, confusing the enemy and forcing him to put the shield on his back. That's the only opening Link needs in this simple, yet brilliant boss fight.
5. Puppet Ganon – The Legend of Zelda: Wind Waker
while many Wind Waker fans think the last fight with Ganondorf is the best in the game (and one of the best in the series), it's a pretty straightforward fight in the end, even if the setting is quite dramatic. Puppet Ganon is just a much more strategic encounter, and I'd say the setting is even better.
First off, this is a really cool incarnation of Ganon unlike anything else in the franchise. It probably wouldn't even work in any other game, but here, Wind WakerThe puppeteer's cartoonish style gives the puppeteer a particularly creepy atmosphere. It's really quite terrifying to watch this entity's limbs dangle limply as it moves around the room before turning into its even crazier spider and worm forms. It's also ingenious how for each of the shapes you have to use the skills gained during the game to save this doll forever.
4. Stall Lord – The Legend of Zelda: Twilight Princess
The fight against Stallord doesn't even feel like a traditional fight Zelda boss fight, but that actually works in his favor.
Stalllord is certainly one of the cooler-looking bosses in the series (it's a giant demon fossil sticking out of the sand), but the creature is no match for Link's trusty Spinner: a top that acts like a skateboard. Even Nintendo couldn't resist cashing in Tony Hawk. The Spinner is usually used to ride rails, but in the first phase of the Stallord battle, Link uses it to dodge enemies and crash into the resurrected fossil. The second stage is even better, where Link rides the spinner up a pillar to take down Stallord's floating, fireball-spewing skull.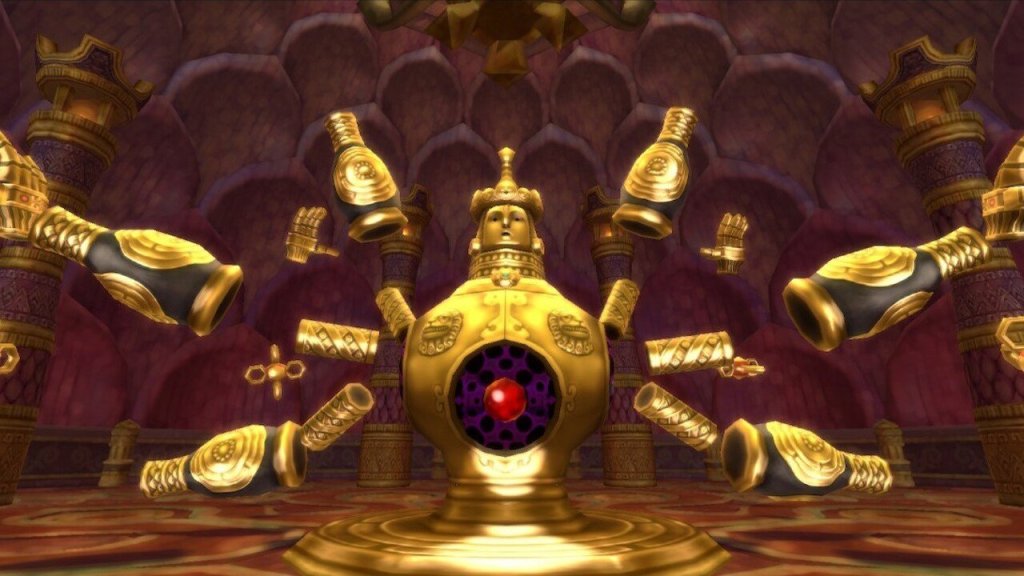 3. Koloktos – The Legend of Zelda: Skyward Sword
Although it was well-reviewed at launch, many gamers have gone sour Skyward Sword over the past ten years for one simple reason: the motion controls were unreliable. Yet there is a solid Zelda game under the frustration, and when the controls work they really improve the game. As far as that goes, Koloktos is the textbook example of Skyward Sword at best.
Filmy One (FilmyOne.com) – Exclusive Entertainment Site